All Integrations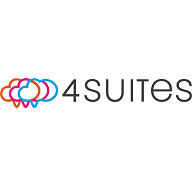 4SUITES
4SUITES is the #1 supplier of intelligent access technology to help streamline operations and optimise the guest experience for the hospitality industry.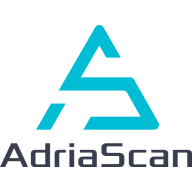 IDDEX
AdriaScan is a global provider of passport/ID scanners with clients in over 100 countries. Seamless integration between AdriaScan IDDEX and Sihot PMS ensures flawless data/image transfer from scanned documents to the guest profile.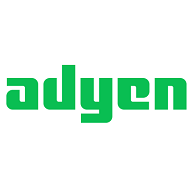 Adyen
More information about our existing integration with Adyen is coming soon!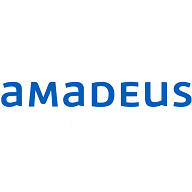 iHotelier
iHotelier is focused on driving Demand, increasing direct bookings, and centralizing management with our top-rated Reservations and Booking Engine solutions.
Assa Abloy
More information about our existing integration with Assa Abloy is coming soon!
BeOnPrice
We work with hoteliers to optimise revenue and identify sales opportunities, spreading the value of the RMS to all hotel departments. As a leading hotel technology vendor in Europe, we provide data-driven knowledge for strategic decision making.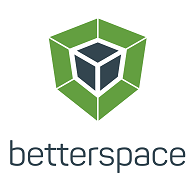 better.energy
Betterspace is a leading provider of innovative solutions for the hotel industry. The digitization experts accompany hotels in their digital transformation process from the initial consultation to turnkey implementation and smooth operation.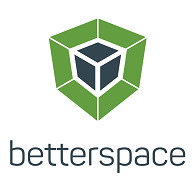 better.guest
Betterspace is a leading provider of innovative solutions for the hotel industry. The digitization experts accompany hotels in their digital transformation process from the initial consultation to turnkey implementation and smooth operation.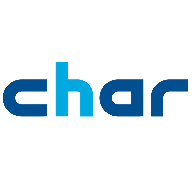 char pmslink
pmslink integrates SIHOT.PMS with more than 150 hotel equipment and systems: PBX, Keycard, Key Mobile Accesses, TV, Internet, Automation, Guest App, Housekeeping, etc.
eInsight CRM
eInsight CRM provides marketing automation and guest intelligence for enterprise hotels, multi-property and multi-brand hotels.
Guestfolio CRM
Drive guest engagement, conversion and retention throughout the guest journey. Guestfolio CRM's rapid marketing automation and simple guest intelligence platform is built uniquely for boutique and independent hotels.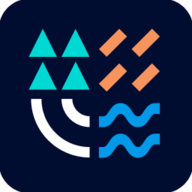 Online Check-in Software
Civitfun Hospitality is an Online Check-in software for hotels, hostels and vacation rentals integrated with your PMS Sihot. This contactless saas allows the digitalization of the traditionally painful check-in / check-out process for any hospitality property.
Concardis Payment Gateway
Concardis is a leading provider of digital payment solutions with more than 116,000 customers in Germany, Austria, Switzerland and south-eastern Europe. As part of the Nets Group we are enabling innovative payment solutions for POS and e-commerce.
CultBooking - Booking Engine
Top-performing Booking Engine (Booking Button) and Channel Manager for all accommodations, easy to install and activate. CultBooking is PCI Compliant, 100% secure to use for hotel owners and guests.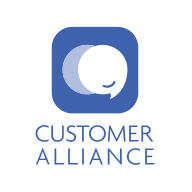 Customer Alliance
At Customer Alliance, we believe in the power of feedback. As champions of the Voice of the Customer technology, we empower companies throughout Europe in over 30 languages with our scalable SaaS solution.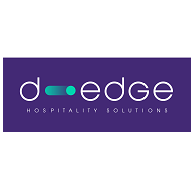 D-EDGE
D-EDGE is a SaaS company offering leading-edge cloud-based e-commerce solutions to more than 12,000 hotels in over 100 countries.Combining technical excellence with digital marketing expertise, D-EDGE brings a holistic hospitality technology infrastructure under one roof.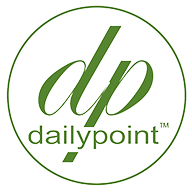 dailypoint™
dailypoint™ is the leading Data Management and CRM platform for demanding individual hotels and hotel groups. dailypoint™ collects data from all relevant sources such as PMS, POS, website, newsletter or WiFi and automatically creates a central and consolidated guest profile.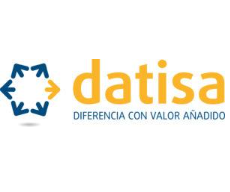 Datisa
More information about our existing integration with Datisa is coming soon!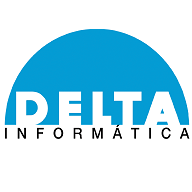 Delta ID
We are experts in digitalization solutions, data automation and individual's identification. Our main goal is to automate data collection processes delivering to our clients reliability, efficiency, security and quality.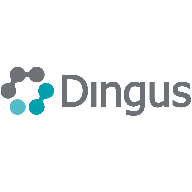 Dingus
Technology is our passion, tourism is our vocation. Dingus offers the only 360-degree solution on the market for the commercialization of touristic properties.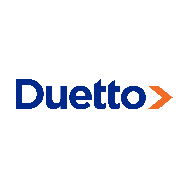 Duetto GameChanger
Duetto's GameChanger is a revenue strategy powerhouse that lets your team develop and implement unique strategies quickly and easily. Ingesting more data than any other RMS, GameChanger puts tools at your fingertips to help you maximize revenues.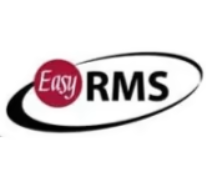 EZRms
More information about our existing integration with EZRms is coming soon!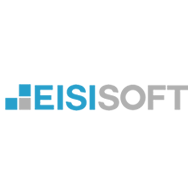 EISI HOTEL
EISI HOTEL is a CMMS oriented to the hospitality business. It unifies the management of all operational and regulatory technical-legal and hygienic-sanitary processes that must be carried out in the different departments of an establishment or Hotel chain.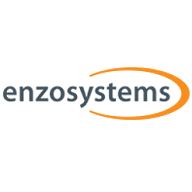 Hotelkiosk
Enzosystems has more than 30 years of experience in the design, development, production, and support of both hardware and software for self-service solutions. We built a name that stands for quality, continuity, reliability, cooperation, and innovation.

FairPlanner
FairPlanner is a modular, cloud‐native Business Intelligence P&L planning, controlling and reporting software. Efficiently create transparent budgets and forecasts using accurate data thanks to the automated interfaces with over 70 hotel systems.

PickupTracking
Monitor relevant KPIs of your OTB and daily pickup per market segment for the next 365 days, all in one view and with just one click. PickupTracking is easy to use and is integrated with your PMS for data accuracy and optimized revenue management.

Filosof by Scopevisio
Filosof ist Ihr Partner für Unternehmenssoftware in der Hotellerie. Die jahrelange HoGa-Erfahrung, hohe Qualität und kompetente Betreuung gebündelt und erweitert um die Cloud-Expertise der Scopevisio. Wir begleiten Sie durch die digitale Transformation Ihres Hotel-Backoffices.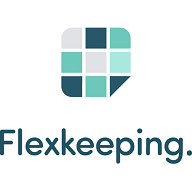 Flexkeeping
Flexkeeping is a hotel staff communication & housekeeping software. We transform scattered daily hotel operations into clear, accountable & automated team collaboration.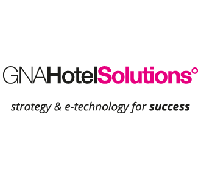 GNA Hotel Solutions
Manage and market your hotel online thanks to our all-in-one booking platform. Suite RHOv9's tools will simplify the distribution of your rooms, it will provide you with the most relevant data from your hotel and from your competitors as well.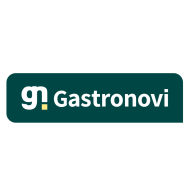 gastronovi Office
gastronovi Office is a cloud-based software solution that maps the complete gastronomy processes in various modules from the checkout system and merchandise management to table reservations, ordering system, marketing tools and many more.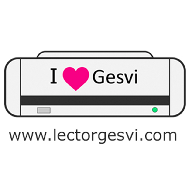 Gesvi
The Gesvi reader (ID card and passport scanner) is the most installed tool to speed up check-in at hotels, scanning all ID cards and passports in 1 second. It complies with COVID-19 distancing regulations.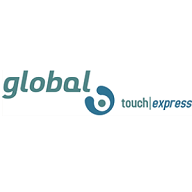 Global Touch Express
More information about our existing integration with Global Touch Express is coming soon!
Guestmate
Enable a Full Contactless Experience for your Guests. We provide fully integrated contactless solutions to facilitate social distancing and to better connect and manage a mobile-first guest experience and staff operations in a single platform.
guscom.POS
guscom.POS is a very stable and flexible software for every type of restaurants and shops. Easy to learn our software can be used on a standard PC, a professional touch screen cash register or an Android tablet / PDA.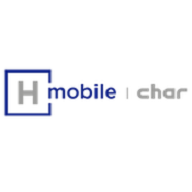 HMobile
Tools to improve efficiency and quality in the different departments of the hotel.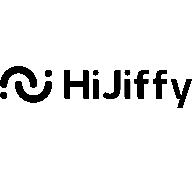 HiJiffy
HiJiffy is an AI-powered communications platform designed to help hotels increase direct bookings and improve customer care.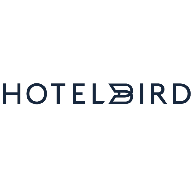 HotelBird
Hotels of all sizes rely on Hotelbird's digital, contactless check-in/out platform - to sustainably reduce costs and delight their guests.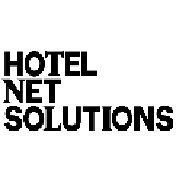 RateDistributor
HotelNetSolutions develops everything for the successful hotel reception on the Web: booking engines, creative voucher shops, fully networked channel managers, a new MICE booking as well as certified interfaces to all important meta-search portals, PMS and yield management systems.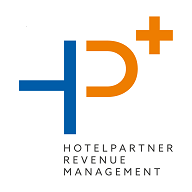 HotelPartner
More information about our existing integration with HotelPartner is coming soon!
Hotel GA app
Guest concierge in the palm of your hand.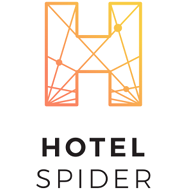 Hotel Spider
More information about our existing integration with Hotel Spider is coming soon!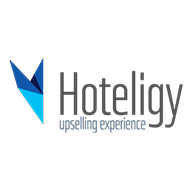 Hoteligy WebAPP for Hotels and Resorts
The most complete and flexible app on the market. The Web App allows its guests to have all the information and services of the Hotel instantly and without the need for downloads. Improve communication with your guests and increase your sales in stay.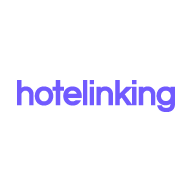 Autocheckin
Hotelinking is a suite of tools for a complete contactless guest experience that will improve your hotel brand's online reputation, marketing, direct sales, and loyalty .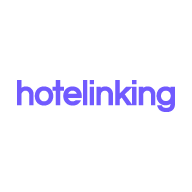 Social WiFi
Hotelinking is a suite of tools for a complete contactless guest experience that will improve your hotel brand's online reputation, marketing, direct sales, and loyalty .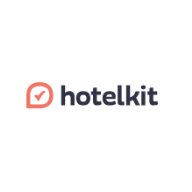 hotelkit
With a range of helpful tools and functions, hotelkit is the platform where hotel teams get sh*t done! The software for collaboration, service optimization and housekeeping is used by 90,000 hotel employees across more than 1,800 hotels worldwide.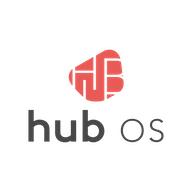 HubOS Housekeeping
Excellence by a simple planning & dynamic task allocation through an easy-to-use solution with powerful analysis functionality.Productivity-oriented APP with an intuitive interface design for a quick adaptation, eliminating useless tasks.
HubOS Maintenance
Efficiently manage your maintenance preventive plan and receive corrective faults in real-time. The app allows you to manage any tasks on the go, with pop-up notifications and all the necessary information, from assets details to faults pictures.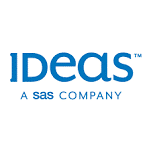 IDeaS Revenue Solutions
IDeaS, a SAS company, is the world's leading provider of revenue management software and services. With over 30 years of expertise, IDeaS delivers revenue science to more than 15,000 clients in 143 countries.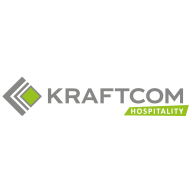 KraftCom Hospitality
KraftCom ASE® – Advanced Service & Entertainment: Building the digital core for your business and creating the digital essentials for your guest journey.
ICAR
Scanner that captures identity documents from 190 countries in less than two seconds with advanced OCR software that reduces customer waiting times and records their data quickly and without errors.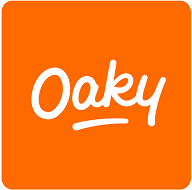 Upsell software
Oaky is a hyper-personalised and automated upselling engine that helps hotels drive additional profit from their existing customers by delivering a superior guest experience.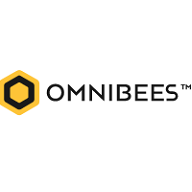 Omnibees CRS
Omnibees is a complete platform of technological solutions, specially developed for inns, hotels, hotel chains, tour operators, travel agencies and companies. Through innovative resources, we offer management, marketing and sales tools.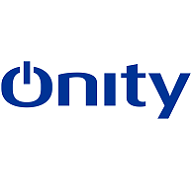 OnPortal™ by Onity
OnPortal™ software by Onity, scalable electronic lock management solution with roving check-in option designed to deliver optimal efficiency, flexibility and guest satisfaction.
Parity Rate
More information about our existing integration with Parity Rate is coming soon!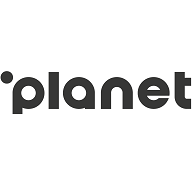 Planet Payment
Planet is a provider of integrated digital payment services on a unique single platform that offers acquiring, processing, digital wallets, VAT refund and currency conversion services.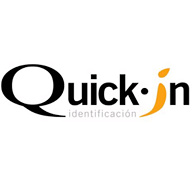 Quick-in
Quick-in guarantees the automatic check-in of the guest in a few seconds, improving staff productivity and reducing waiting time for guests. It can be integrated into the hotel management software to automatically send this data and avoid having to fill in the check-in form manually.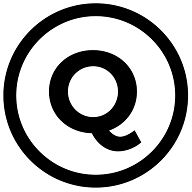 Quicktext AI Powered chatbot for hotels
Increase direct sales, reduce staff workload and deliver instant personalized guest service.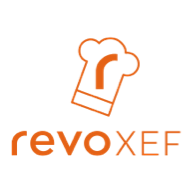 Revo XEF
Connect your hotel and restaurant services, connect your PMS and POS. Revo XEF is a POS software that makes restaurant service management in your hotel smooth and easy, every day.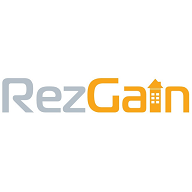 RezGain Channel
RezGain Channel Manager offers a series of advanced features and functionalities for both urban and leisure properties.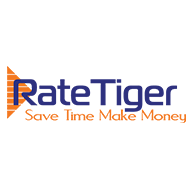 RateTiger
Pioneer in hotel online distribution, RateTiger by eRevMax offers Channel Manager, CRS, Booking Engine, Rate Shopper, GDS & Metasearch distribution, and Website Design Service to support revenue generation initiatives for hotels globally.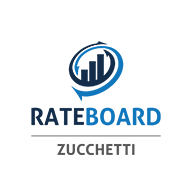 RateBoard Revenue Management Software
RateBoard is an intelligent Revenue Management Software which helps hoteliers to save time, optimize occupancy and maximize revenue by 8-15%. You will benefit from the direct connection between SIHOT and RateBoard.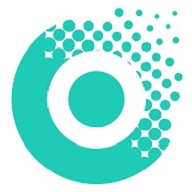 Revtool
Revtool is not another Revenue Management System (RMS), it is our 360º Revenue & Profit Management System (RPMS).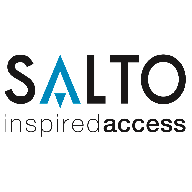 Salto SPACE
Since 2001, SALTO Systems has been delivering state-of-the-art, wire-free and keyless electronic access control solutions and has established a strong presence in the hospitality industry.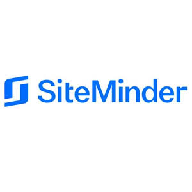 SiteMinder
SiteMinder is the world's largest open hotel commerce platform, ranked among technology pioneers for its smart and simple solutions that put hotels everywhere their guests are, at every stage of their journey.
Synergy
More information about our existing integration with Synergy is coming soon!

TAC | The Assistant Company
All-In-One Software for your business. Our software simplifies daily processes in the spa, the thermal bath, the fitness club and beyond.

Tamus
TAMUS is a software and cloud service for managing restaurants, from routine kitchen and drinks orders to the most detailed analysis of warehouse and sales.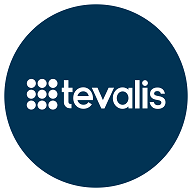 Tevalis
Tevalis are an industry leading EPOS technology provider for the hospitality industry. We understand that no two businesses operate the same, which is why our reliable platform gives you access to all the tools you need to support your sales, stock and growth in an efficient and intuitive way.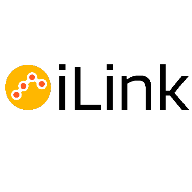 iLink
iLink is the world's most widely deployed middleware solution. iLink connects TigerTMS products and hundreds of hotel applications including the SIHOT PMS and TV solutions such as Philips, LG, Samsung, Otrum, and many more.
TrustYou
More information about our existing integration with TrustYou coming soon!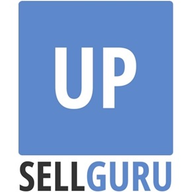 UpsellGuru
The most exciting way to offer upgrades and increase revenue. Highest upsell conversion of rooms and ancillary services.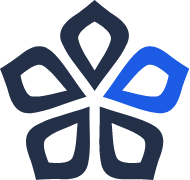 Viato Suite
We are passionate for satisfied customers and that´s what our products are designed for. With Viato products, you can optimize the online distribution of your hotel rooms and vacation rentals. Take time for your guests again - it´s time for Viato.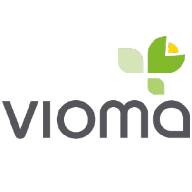 vioma BOOKING
We make hotels successful. We are your 360° service provider for marketing in the digital age. Systems, websites, and online marketing – everything from a single source.
Meta I/O by WIHP
We are committed to improving revenues and profits for hoteliers worldwide. For WIHP, effective marketing allows you to promote your establishment and increase your direct sales.

Consolidated Payments Solution
Windcave is a innovative global leader in payment technology delivering a range of secure solutions to merchants. Founded in 1997, Windcave provides a global end to end payment solution from In-store, Online, Unattended to Merchant Services.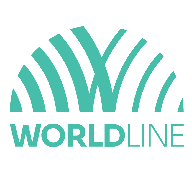 Worldline Hospitality Suite
WL Hospitality Suite is a full service offer that addresses all payment needs of the Hospitality Sector, and which integrates easily into your hotel management systems (PMS).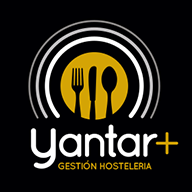 YantarPlus
Yantarplus is a hospitality management software, it is easy to use and intuitive. It is customizable in order to adapt the software to your needs, including all the statistics, advisory and training.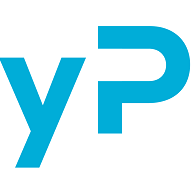 Yield Planet
YieldPlanet is a premium software provider focused on hotel distribution and channel management. It delivers powerful solutions to meet and surpass the challenges of distribution and revenue management.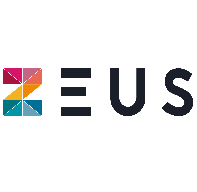 Dashboard for Business
We are experts in data collection, analysis, and visualization, always with a focus on people. We help companies to manage their data and turn it into business.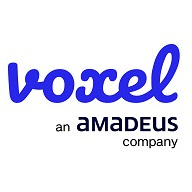 baVel eBilling
baVel is the world's leading eSettlement platform for the hospitality industry. Our solutions facilitate the electronic exchange of transactional information (orders, invoices, virtual payments, etc.) between customers and suppliers.